After a translation is complete, you will receive a notification email and the job will be highlighted in orange on your dashboard and marked "Reviewable."

You can view or download the full text to check the quality of the translation. You will have 120 hours (5 days) to review your translation, after which time it will be auto-approved. During this 5 day period, you will have 3 options: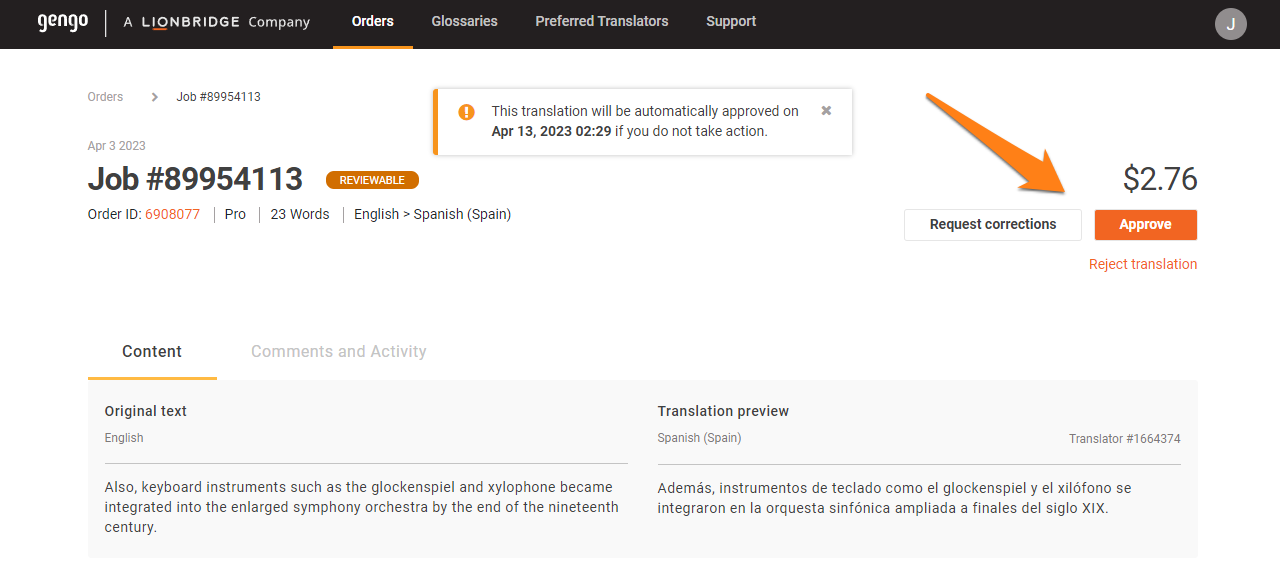 See how to check the status of your translation. You can also check your job details page to see when your job is scheduled for automatic approval.
When should I request corrections?
If you find a few small mistakes in the translation, or the translator has not fully responded to your comment requests, please select the Request corrections option and explain what changes need to be done.
Translators are given 24 hours to respond to your request and may be given more time depending on the length of the original text. In the case that the translator fails to submit them on-time, the job will be passed along to another translator. You will not be charged extra for the corrections. You can also reject the job if necessary.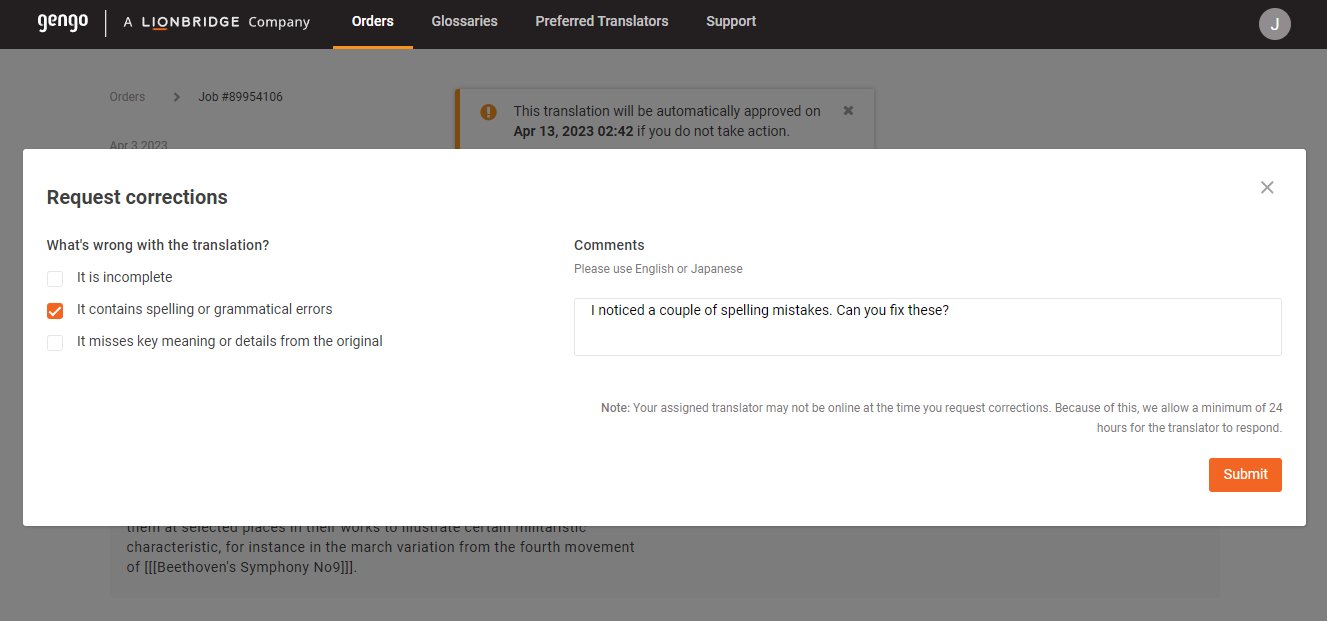 When should I reject a job?
If you think that corrections will not be enough and you're not happy with a translation, then please reject the translation and either choose to pass the job onto another translator, or cancel the job and request a refund. If you do choose to reject a job, please give a detailed explanation of the reason. This information will be helpful for us in improving our services, as well as good feedback for the translator.
However, before the job is rejected, the Gengo Quality Control team will review your request and determine whether or not it was a fair rejection. Please use rejections sparingly, and only as a last resort.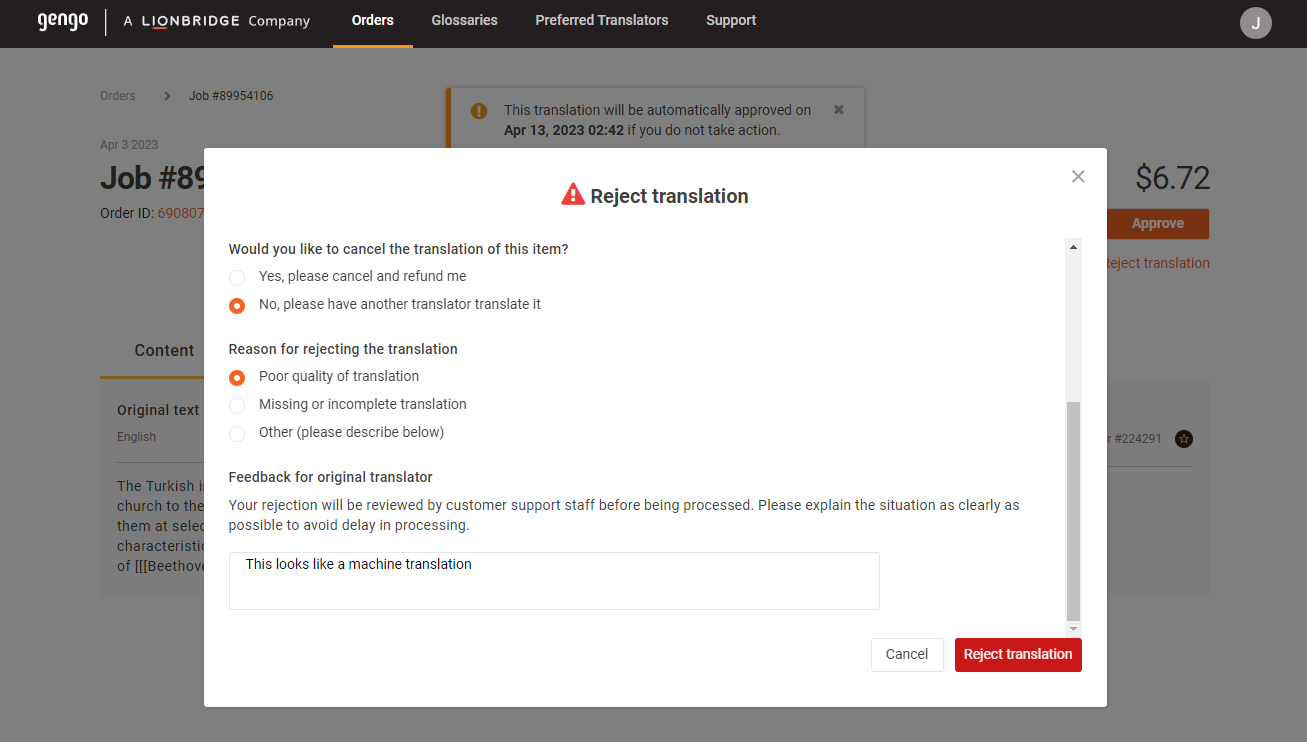 Approving the job
If you like what you see, just click on "Approve." The translator will then be paid and you will be able to leave your feedback.

Please do take time to review each job, and reject jobs that are not up to standard - we are unable to refund or amend jobs that have been formally approved either manually or after the 120 hours reviewing period. Once the job has been approved, we'd appreciate your feedback.
Where can I provide feedback on my translation?
After approving a translation, you can find the feedback form next to the comments section (see picture below). Let us know how you felt about the turnaround time and the quality of the translation. You'll be able to leave a comment for the translator and separately for the Gengo team. For more general feedback or comments, please contact us.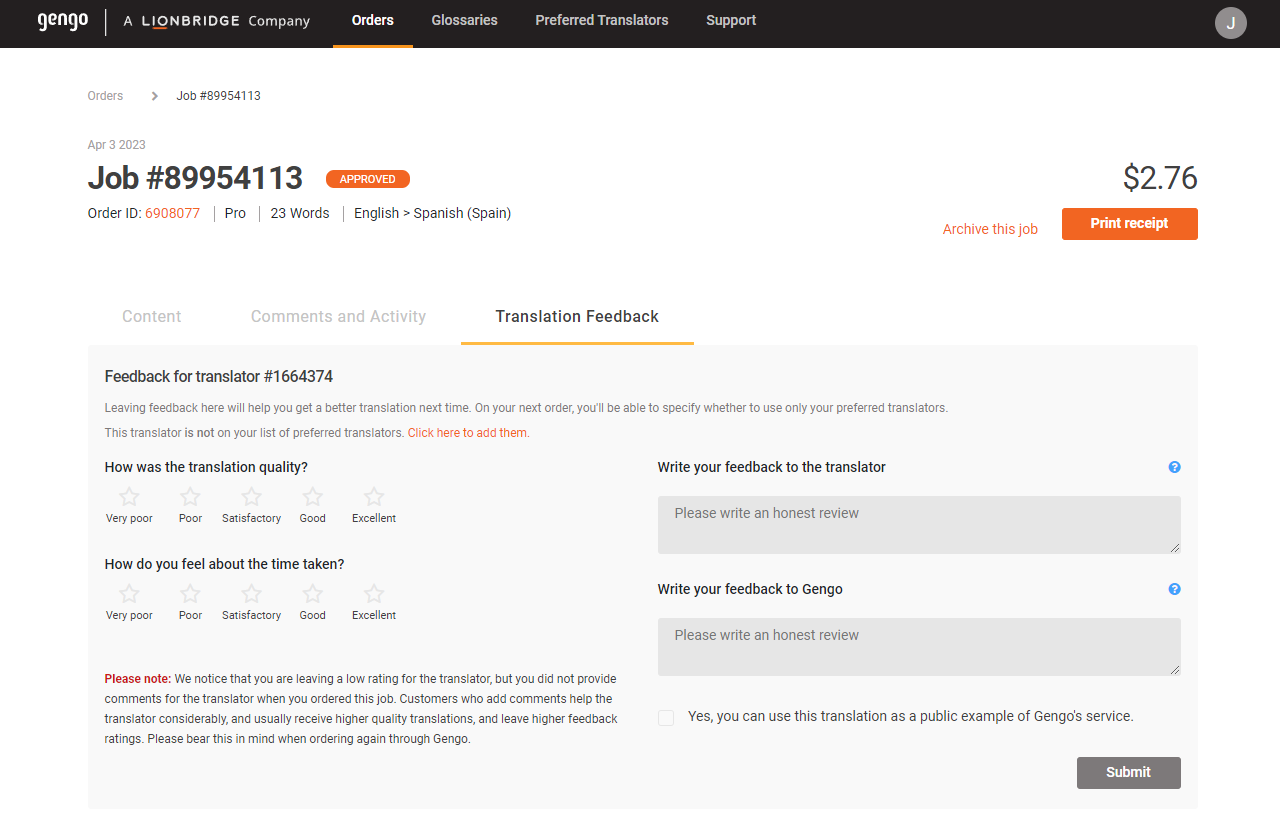 Can I update feedback ratings?
Oops! Accidentally gave the translator the wrong feedback rating? You can go back to the job details page, click on the "Translation Feedback" tab and fix the feedback ratings if you need to. You can also add the translator who did your job to your preferred translators list.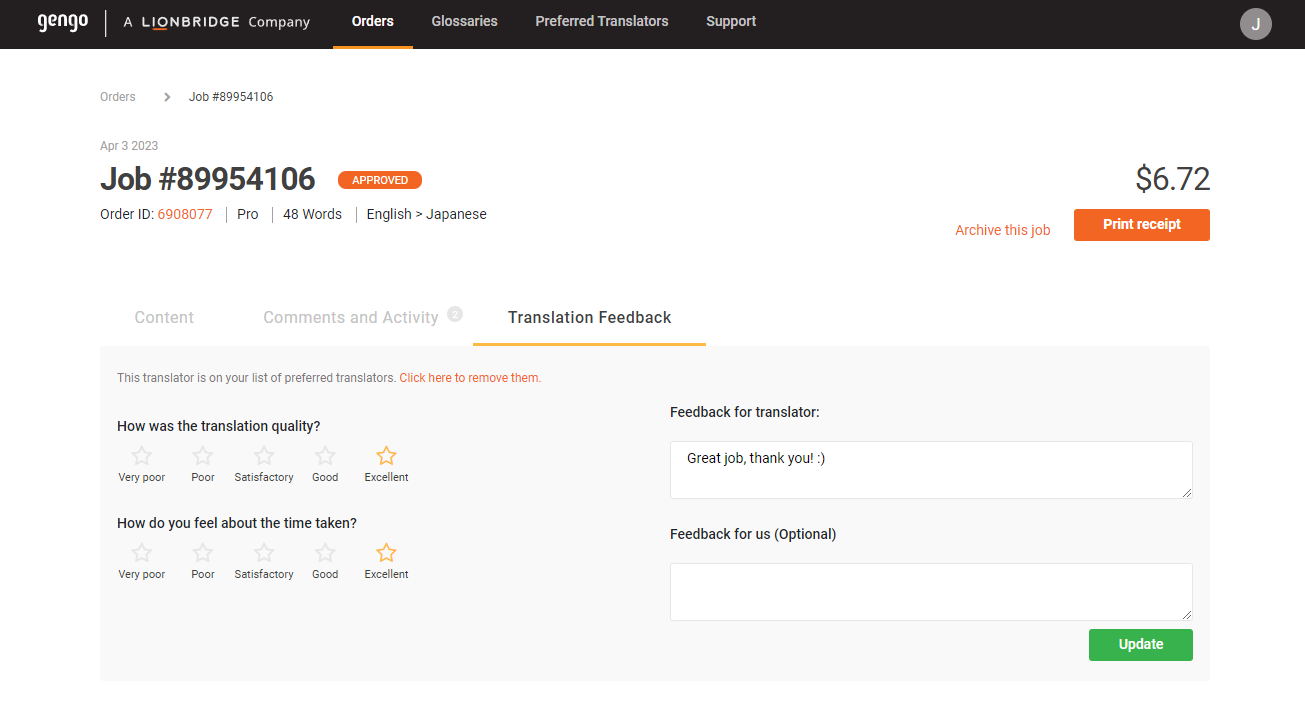 Finally, we're people too (and so are our translators) and we want everyone to get a great translation, so if you find issues after approving your translation, please open up a support ticket and try to explain things as calmly as possible—as the Beatles say 'We can work it out' :)
Will you show my translation publicly?
Only if you explicitly agree to let us use your translation as a public example, by clicking this box under the feedback section: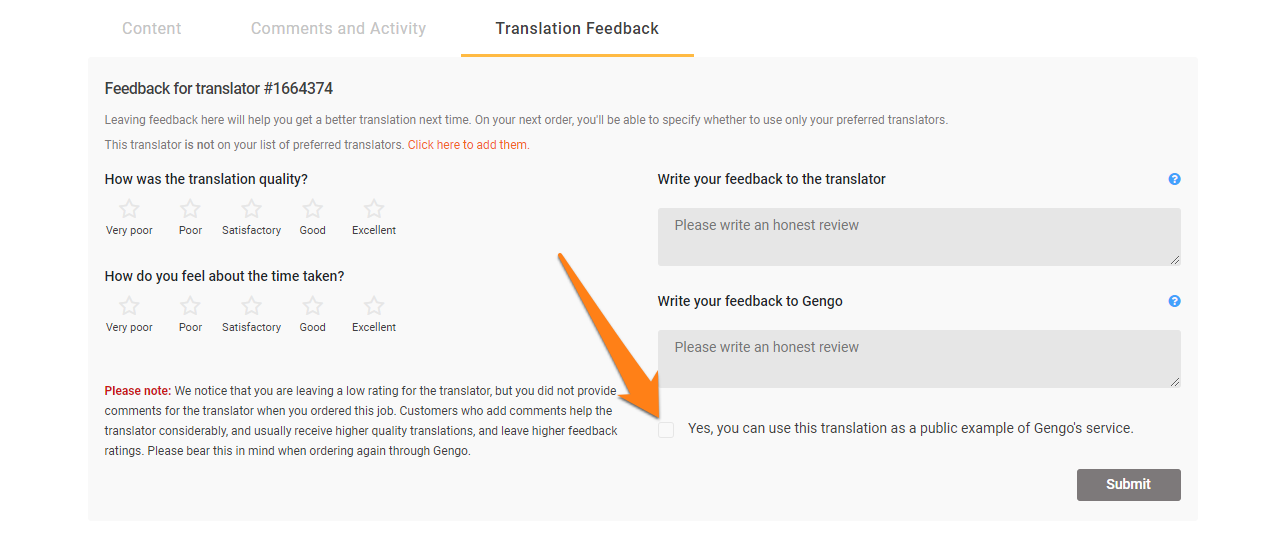 By default, the box is NOT selected. If you do click on it by mistake and submit your feedback, please contact us and we'll be happy to help.