Ways to become a preferred translator
When a customer is pleased with your work, they may add you as a preferred translator to give you priority access to their jobs.
If you consistently do good work, you may also be selected by our Projects Team as a preferred translator for a special customer, even if you haven't translated for them in the past.
Each time you are added as a preferred translator, you will receive an email notification.
How does it work?
When a customer orders a translation, they can make the job available to all translators or only to their preferred translators. 
If you are a preferred translator for a customer, and they order using this feature, the Collection will be appear on your Dashboard with a heart as follows:

Although you won't receive a separate email for these jobs, they will be included in the list of available Collections if you are signed up to receive this type of notification.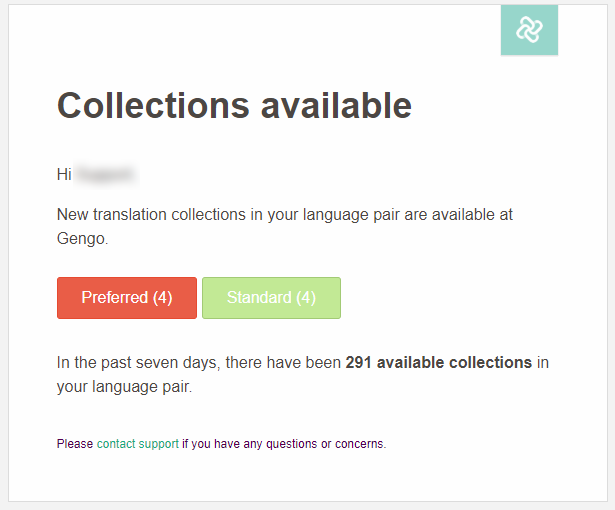 No pressure
The customer must have at least 2 preferred translators in the same pair and level to use this feature, so you shouldn't feel pressured to take the job if you are not interested. Please feel free to comment on the job and politely request to the customer that they remove you from their list if you are not interested in working on their jobs.