What are your payment methods and terms?
The benefits of ordering with Gengo are:
no minimums and no additional fees

pay the exact price, or top-up for multiple orders

simple payments via credit card or PayPal
For more details and our refund policy, please see our Terms of Service and this support article.
Gengo has multiple methods for hassle free payments:
1. Credit card
We support all major credit cards, including:
To pay with your Credit card, simply enter your credit card information and click the blue "Pay" button:
2. PayPal
With the PayPal option, you'll be directed to a new page where you can log in and pay with your PayPal account.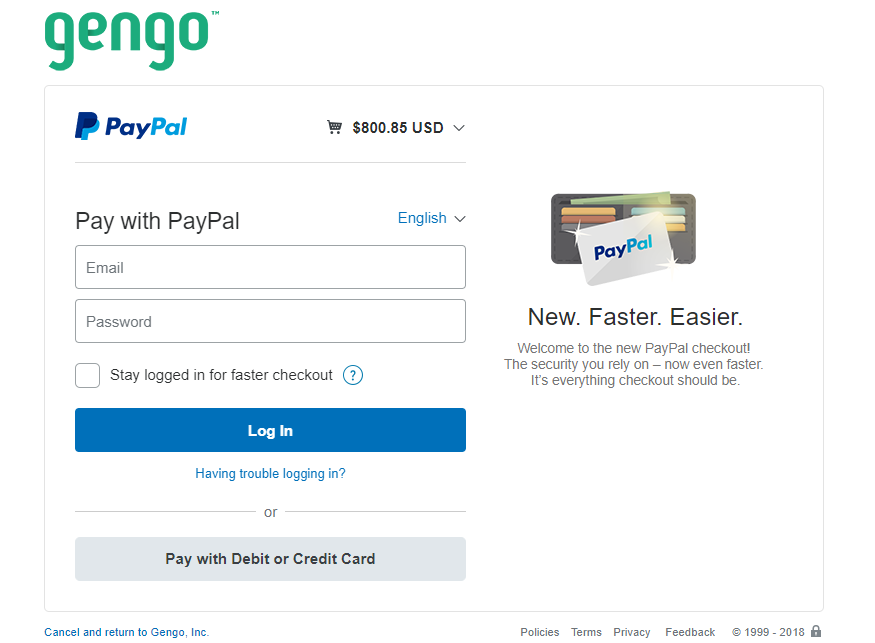 You can also pay with a credit card (handled by PayPal**). Depending on your location, different credit cards may be available.
** PayPal may ask you to create an account while paying with credit card.
How can I pay for my order?
Once you create your order, choose your desired payment option (Credit card or PayPal) and click the red "Confirm Order & Pay" button: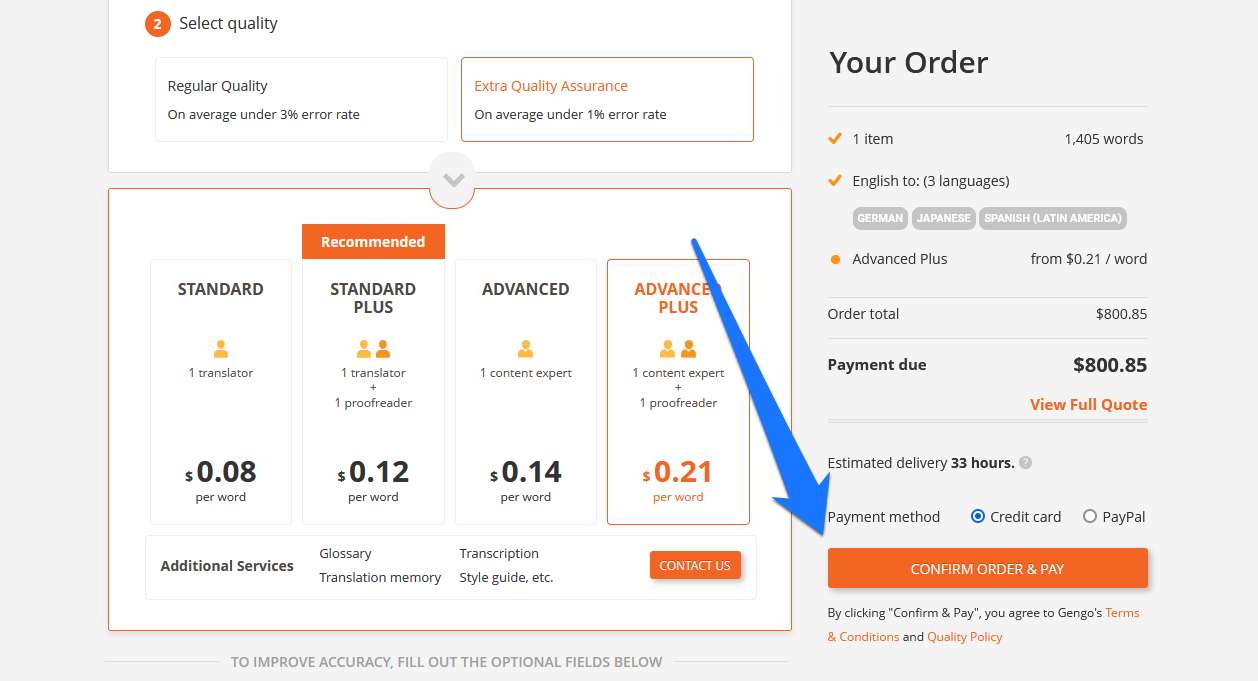 Can I add credits to my account for multiple orders?
You can purchase credits for any future orders via our Top-up page. You can top-up several set amounts starting from $5.00 and up to $8,000.00, with both Credit card or PayPal.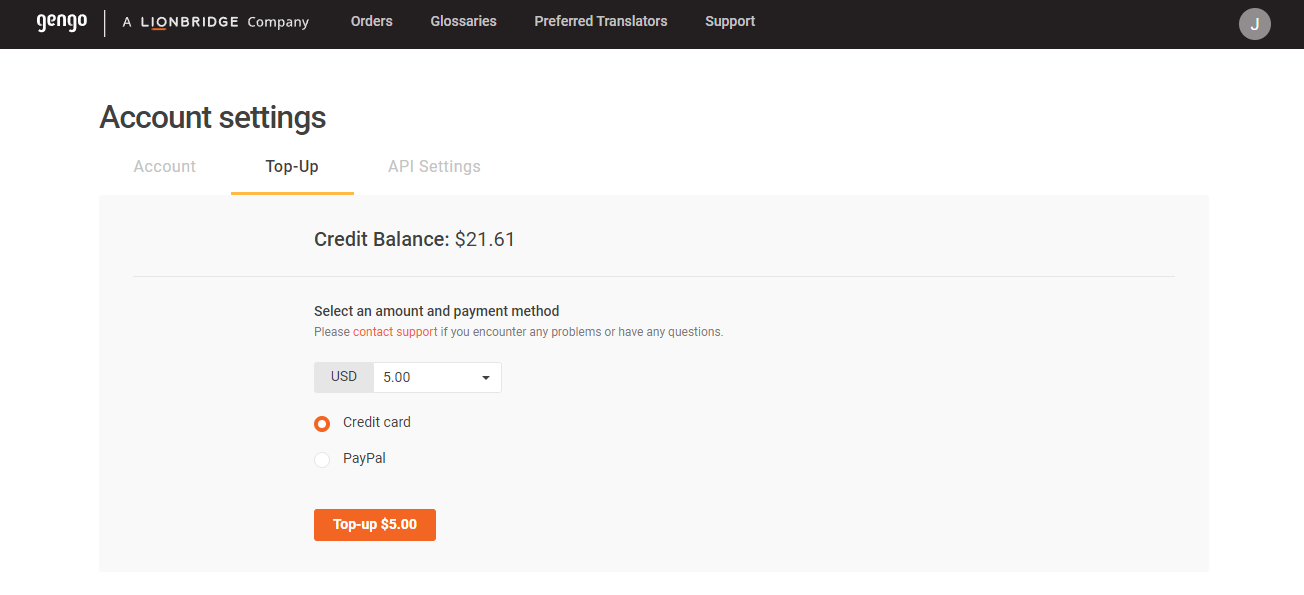 Can I pay in a currency other than US dollar?
We support the following currencies for credit purchases: USD, JPY, EUR, GBP.
To set your currency, go to your Account settings and click the "Edit" button under "Payment currency".
You can only set your currency before making your first payment, and only once, so please choose carefully before making any changes.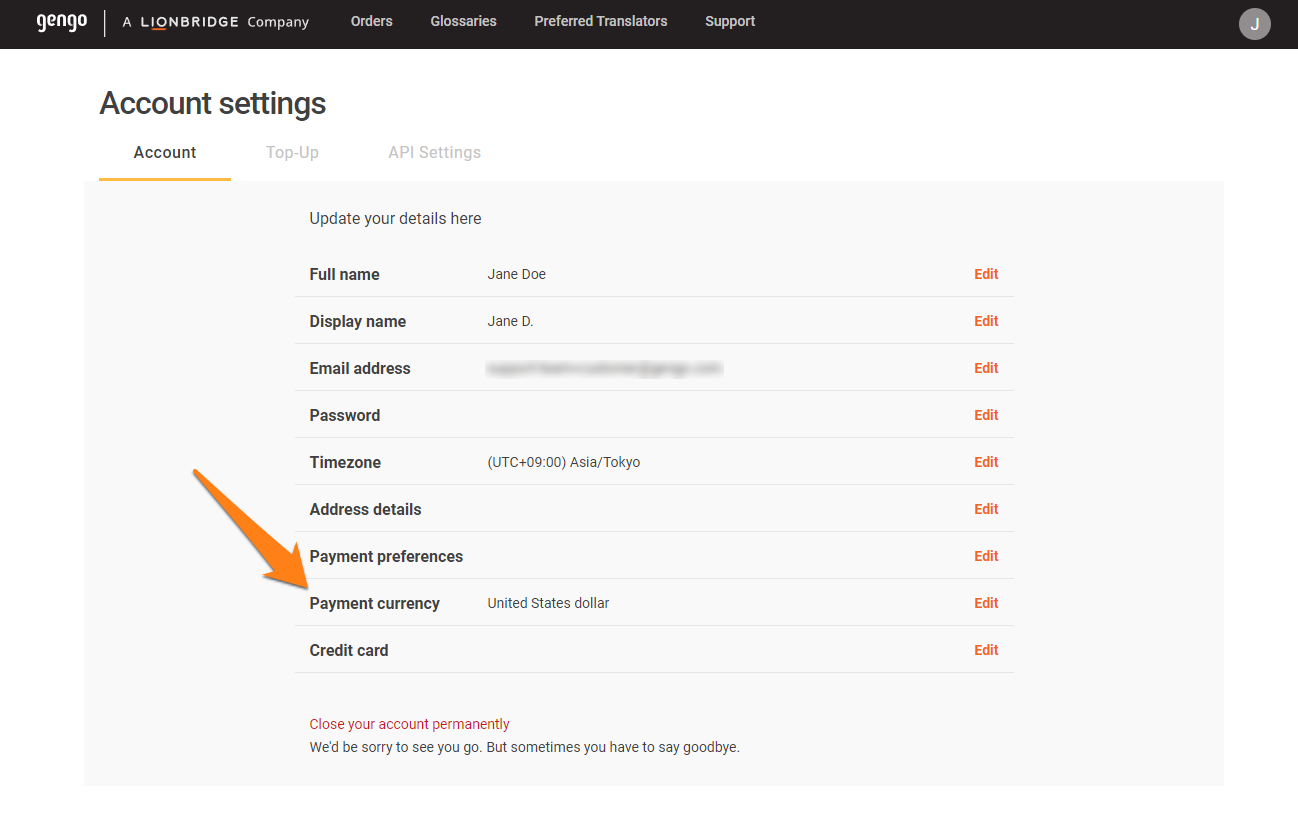 Can I save my credit card details for faster payments?
A single credit card can be associated with your account by going to your Account settings and clicking on the "Edit" button under "Credit card".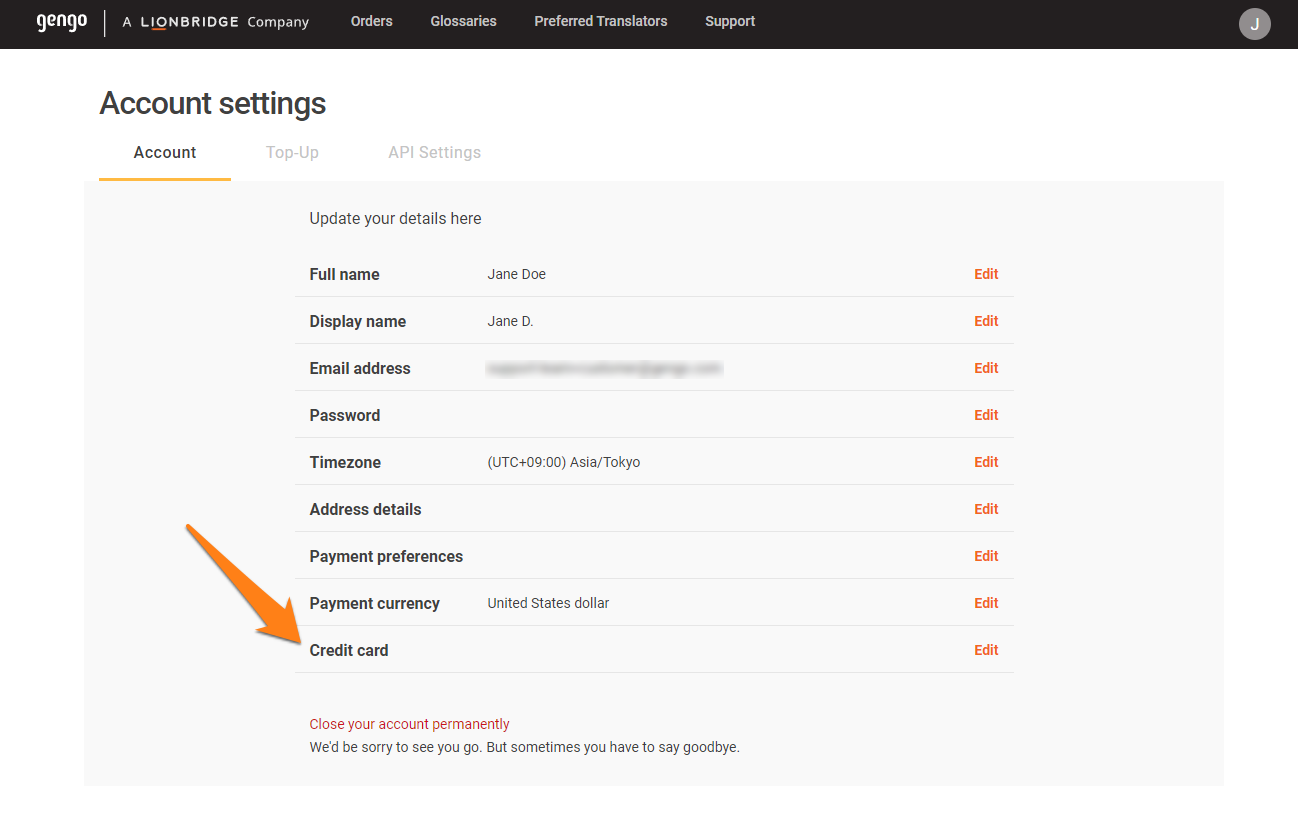 Once added, you will no longer be prompted to enter your details when ordering or topping-up. You can remove your credit card at any time from the same place.
Note that all credit card transactions are processed by Stripe who are fully PCI-DSS compliant—Gengo never sees or stores your card details.
I can't use a credit card or PayPal - are there other payment options?
For purchases over a minimum of $2,000 we can also accept wire transfers. To know more, please contact support.
Do you offer enterprise solutions?
Yes, we do. If your project is substantial, please reach out to an account manager for enterprise solutions.