How to receive an estimate
If you have your source text ready, you can simply copy and paste the text or upload the document to our online order form to receive a free estimate. The system will automatically detect word count and you will first see an estimate based on our Standard level.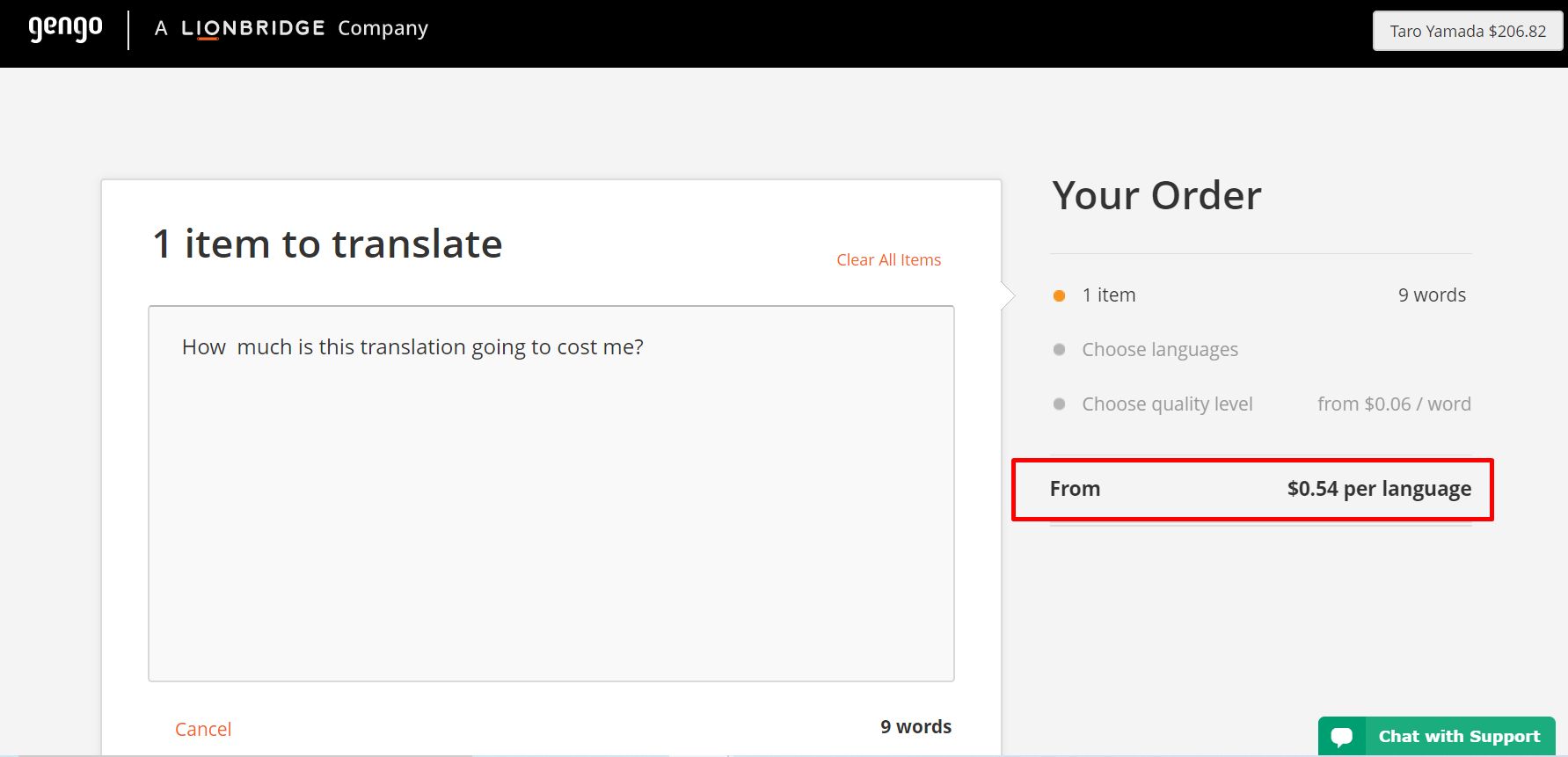 After you select your Original Language (should be detected automatically), Target Language(s), and Quality Level, you will see a more precise estimate and turnaround time based on your order details.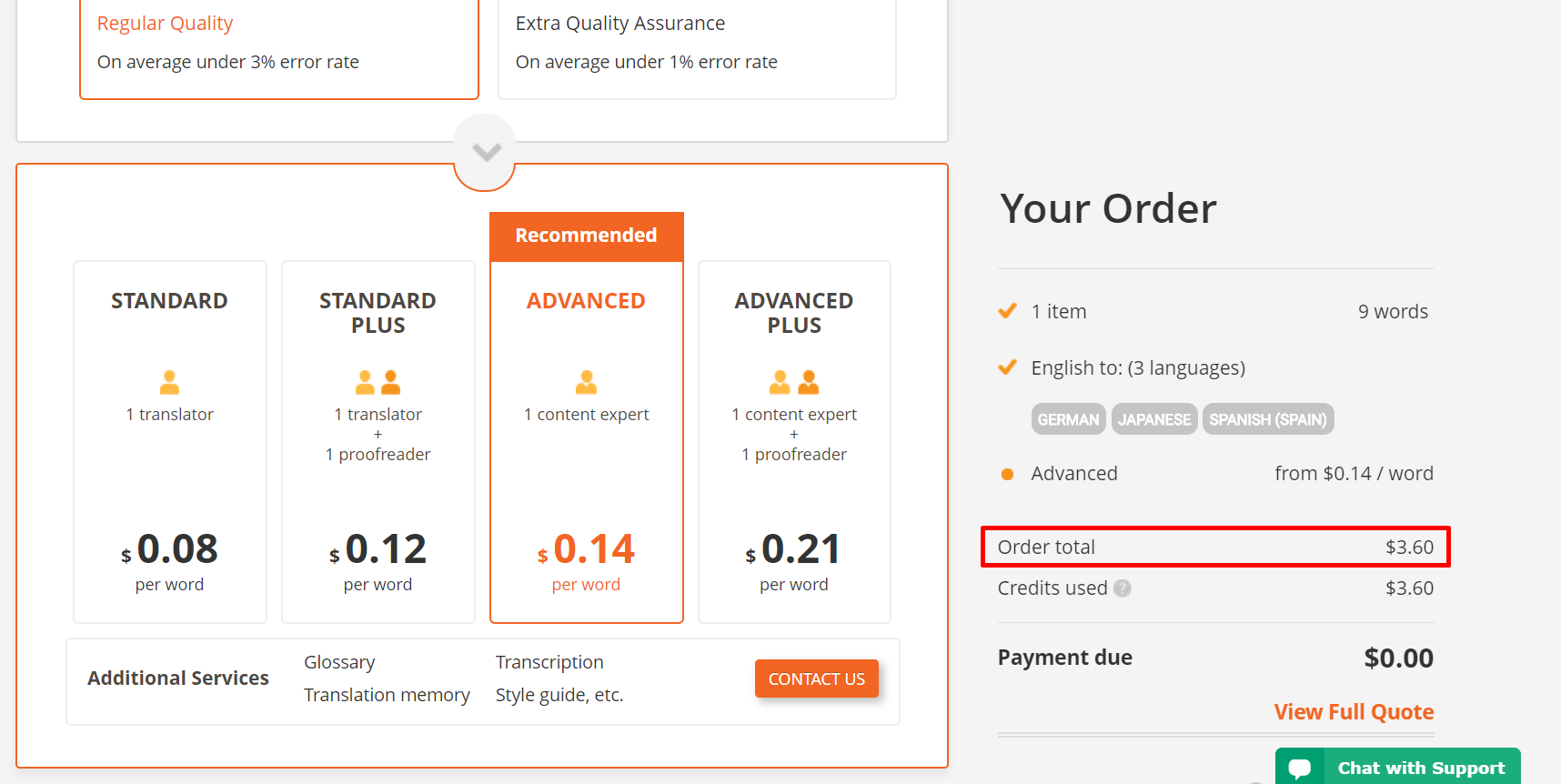 You can download your quote as a PDF file or print it for your convenience by clicking on View Full Quote.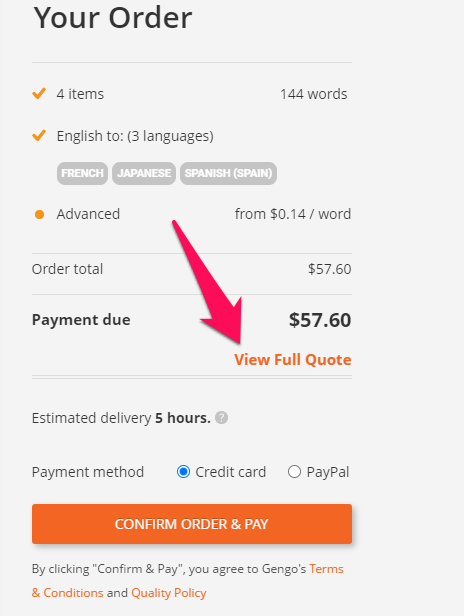 Can I get a discount?
Gengo prices are designed from the ground up for high volume, and represent around a 70% saving on traditional translation. For customers with over 1 million words of regular translation, we can arrange additional quality measures and arrangements for free, however we do not offer price breaks. View our pricing page for more information.