Once you place an order, you can check the status of your translations by accessing your Customer dashboard.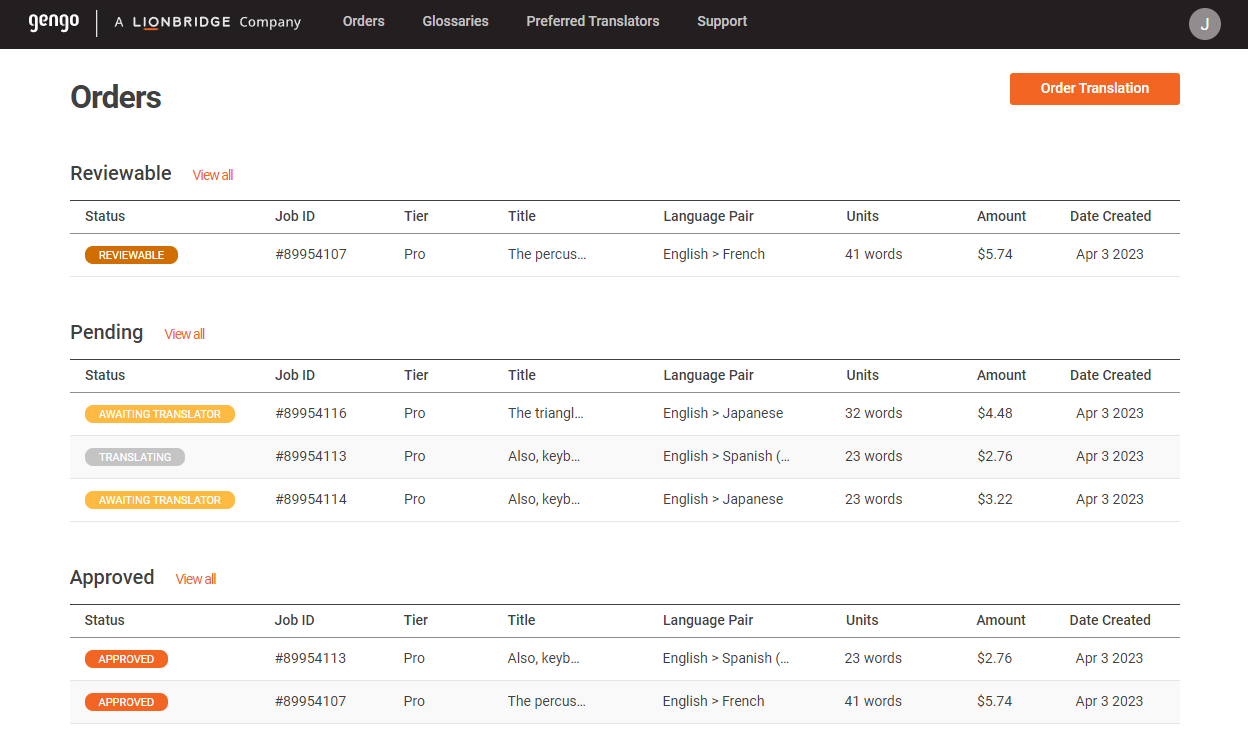 Awaiting translator - your translation is waiting to be picked up by a translator. This is the only status during which you can cancel your order.
Translating - your job has been picked up and is currently being translated.
Reviewable - your translation has been completed and is ready to be reviewed. Learn more about the reviewing your translation.
Approved - you have reviewed and accepted the translation.